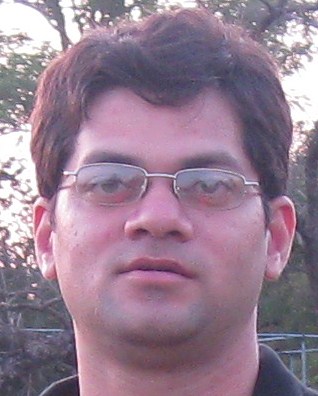 My Academic Research
All papers and slides linked from this page are © 1999-2011, Kundan Singh
Publications
Talks
Software
My Other Collection
My CV
Last updated Oct 2012
Note: This dynamic box is updated with more details when you move mouse over various links on this page. Clicking on the link will make this box static for a few seconds so that you can click on the links present in this box if there are links in this box otherwise it will take you directly to the third-party web site for the link.
More About Me
In the past I have done research in the field of IP telephony. I started with SIP-H.323 signaling translation during my masters, continued on unified messaing and conferencing issues, and finally looked at various performance and scalability issues for large scale IP telephony systems and peer-to-peer Internet telephony for my PhD thesis. IP telephony started with transfer of telephony calls over Internet. Beyond cost savings, there are many other benefits of IP telephony, e.g., integration with web and email, programming how to route your calls, integrating video and web-based interactive voice response systems. I have also looked into providing a multimedia collaboration environment that allows synchronous and asynchronous communications among various collaborators, e.g., students and instructor in a class or people in a study group. More recently I am looking at scalable and robust video communication on the Internet.
You can browse through various papers I have published, various talks I have given, and p2p-sip blog articles I have written to know more about my current and past research work. I do systems research. Which means I get to implement the new ideas in the form of open source software, columbia software or mentoring student projects.
I have worked in industry to further enhance my IP telephony and video conferencing expertise. At Adobe I implemented prototype SIP and P2P-SIP systems to assist Flash Player and at TokBox I implemented web-based video telephony using Flash. I have been doing a few fun projects in Flash and Python as well in my 39 Peers P2P-SIP, the Internet videocity, and Flash-VideoIOprojects. To know more about my past and current projects please view my resume.